Hey Guest! Welcome to Broncin! You can join our Minecraft server by using this IP: Hub.Broncin.net
Broncin
New Premium Black Market Plots
are now
For Sale
! If you've been looking for an extra way to get lots of cash, why not grab yourself a
Premium and Luxurious Black Market Plot
!
Interested in purchasing one?
Click here
and then click 'Plots'! Enjoy!​
Can we call ourselves Broncin-ers?! I dunno, I'm going to do it anyway!
Today we reached a milestone in our community! 25,000 of you swagalicious nubs have joined Broncin! Stu and I both think this is completely amazing! A massive 25,000 people have decided to use something us nubs have created! How did we do that?! XD
I've decided that as a reward for surpassing 25,000 users we will do the following:
- A traditional firework display, this Saturday! 8PM GMT!
- SPR will be announced to everyone!
Fireworks are meh, but SPR?!?! OMGGGGEEEEE. We've been working really hard on getting this done for you guys, but we're not ready yet! While we continue working on it, we feel like you guys/gals deserve to know what crazy non sense we're up to!
I am about to start creating a video trailer showing off #SecretProjectR for the first time and details regarding it will be...​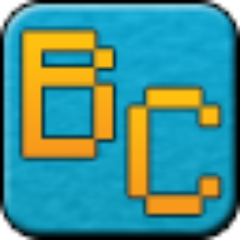 To celebrate Easter we are
eating chocolate
having a
10% off sale
at our
server shop
!
So if you've been thinking about donating, now is the best time. This sale will end on Monday!​
Introducing... Forum Medals!
As you might've noticed while browsing the forums, I've just added some groovy new medals that you all can earn!
These medals will appear just below your name like this:
FAQ:
How do I earn medals?
You can find out how to earn specific medals by clicking
here
.
Where can I see a list of medals?
You can view a list of medals by clicking
here
.
HEY!? OMG WHERES MY MEDAL I DONE SOMETHING LEIK U SAID TO?!?! OMGGGGEE
Medals are added manually by the Admins. If you have done something medal worthy (as indicated on the medals page) you may request your medal to be added by posting a topic
here
or contacting an Admin by some other method..
Will there be more medals I can earn?
Yes....​


As you may or may not know, Mojang is planning to introduce the ability to change your Minecraft name in the near future. This means that all servers have to update their systems in order to provide support for these name changes, this will ensure that you will keep data like your rank even if you change your name.

Providing this support is quite a lengthy process. Therefore, I decided it would be best to do this maintenance step by step, in order to ensure the server isn't down for too long each time. Today, I manage to get some maintenance done while feel people were online, which is good.

I plan to perform more maintenance tomorrow morning/afternoon. If all goes well, this should be the last "big" maintenance that will have to be done. Tomorrow will also hopefully bring proper support for 1.7.9. Therefore you shouldn't see anymore "Server pretending to be..." messages.

Please report any weird explosions to me if they occur so I can fix them. Thank you!​
Hi. You may have noticed that recently there has been an influx in the amount of people apparently giving away Optifine capes.
DO NOT TRUST THESE SITES
. They ask you to input your Minecraft account details, allowing them to steal your account!
It seems the website doing this has just been taken down. So if you have tried to get a cape from one of these sites,
please change your account password immediately
. Account security is your own concern. We're just giving you a heads up.
Basically, once they get your account details, they will use your account to log on to servers and spam their advertisements, encouraging more people to unknowingly give away their accounts. If you see anyone spamming these messages on Broncin, please report it to staff so we can ban the account, and let everyone know in chat that this is a scam.
Thanks!
You can now join Broncin using MC version 1.7.8! Yay! But don't worry,
you can still join on ALL 1.7 versions
if you're like me and are using groovy mods.
Interested in what was changed in 1.7.8? Read what Mojang's Searge said by clicking
here
. Ignore what he said about 1.7.8 servers not working! We're magic!​
Hi there,

Firstly, welcome to the new Broncin website, it's going to be much more community orientated compared to our previous website through the usage of the XenForo forums we now have. We have changed forums and sadly the old data cannot be transferred. However, it does still exsist, so you're feel to transfer all old posts onto these forums. The old forums will close shortly.

You might've (hopefully) noticed that our website is now at "Broncin.net" rather than "BroncinCity.com". Yes, we decided to change our domain and we think the new one is much snappier and easier to remember. Thus, our server ip is now: "City.Broncin.net". But never fear, our old ip will still continue to work, so if you're too lazy to change it, that's fine too.

New Forums: Our new website is equipped with a far superior forum which is great! But sadly, we were unable to transfer the old forum data to this new old. Therefore, can I please request that you transfer and repost any important topic from our...