Hey Guest! Welcome to Broncin! You can join our Minecraft server by using this IP: Hub.Broncin.net
Broncin
I've been working hard over the last couple of days on Broncin's latest music video. I decided the World Cup song would be the best choice for song, seeing as the world cup is happening right now! Have a watch and let me know if you managed to spot yourself in the video!
Feel free to share this video with your friends!
P.S. Imma far betr utubr than
@TheMindDroid
ryt evry1???!!111one​
Hi there. As you may or may not know. Mojang is making changes to their EULA (End user license agreement) that will inevitably damage Minecraft as a whole. In order to save our favourite game, we need to take action. I don't mean we should all fly to Sweden and attack them irl. But we need to show Mojang that this is not the right decision and it could potentially destroy Minecraft. I know we're a fairly small community, but together we might be able to convince Mojang to at least rethink these changes.
Seeing as Mojang has a big presence on Twitter. I suggest that we take to Twitter to raise awareness of this. If you want to help, you'll need a Twitter account. Once you've done that,
click here
and then click Tweet. Hopefully Mojang will reconsider this. Thank you for helping.​
Hey, I'm sorry for having to close the bank recently. We will be moving it to new and better system soon. I'm in the process of converting all of the current data to the new system (which is quite time consuming!). If everything goes well, the bank will reopen early Saturday morning (or maybe sooner if people don't mind me doing maintenance while some people are on).
There will be some server maintenance tomorrow morning. Just letting you know in advance so you don't complain to me as much
I'm not sure how long it'll last, so I can't answer that. Start Time: Around 10am GMT
As you might have already noticed I've restructured the Application forums to look like this:
This now means that there are separate forums which respectively indicate the status of the applications within. This makes it easier for Admins to filter through applications and only read ones that need our attention.
What does mean you for?
Nothing really. You'll still apply in the same section. But it does mean that you can easily view applications that have been accepted in the past and read them for some guidance as to how apply.
Feedback Wanted:
I'm also curious, what do you think about the current application system? You currently can't reply to other people's pending applications. Do you think it would be beneficial if you could? I suppose this could help worthy candidates get 'vouches' from other members. I think it might be a good idea. Thoughts?​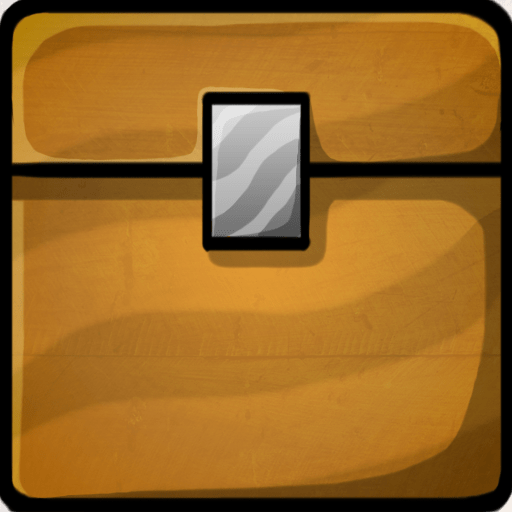 Remember that MarChest event from ages ago? We're doing that again, only this time it's the Denullsd chest. Catchy, right?

We've hidden a chest in the wild somewhere. It's position in unknown to anyone and accessible by all Members+. We will be dropping clues. Some will be posted here, some will be placed as signs in game, some will be randomly everywhere.

The contents of the chest is truly amazing. You will be rewarded for your search for the chest.

Clue 1: It's not in Broncin. (narrows your search down a bit, right? xD)​
I just thought I'd leave this here incase some people haven't noticed yet, we recently promote
@Bullet_Bag26
to Admin! Be sure to congratulate him if you see him about! We're sure Bullet will do a great job in his new role on the team. Congrats!​
Hi, I'm currently looking for some feedback/ideas from you guys. I've also thought it'd be a nice idea to do some sort of competition(s) on Broncin where the winners could win prizes like a Broncin shop voucher ($5, $10, $15 etc) or maybe even a steam game or something else like that.

I'm happy to give out these rewards, but there needs to be a competition for it! That's where you come in. Do you have an idea for a type of competition we could have? I'd prefer if the competition was something you could do directly in Minecraft, but that's not essential.

Looking forward to reading your ideas!
Congratulations to
@DrDeath1210
for his promotion to Sheriff!
In other news, we're currently looking to hire more Moderators. If you'd like to apply, please post
here
. I will personally be looking over the applications right now and over the next couple of days, so now is a great time to apply!
Congrats to DrD and good luck to those applying for Mod!​
Congrats to
@stealthwolf2011
for being accepted for Mod and
@reddeadkid
being accepted as a cop!
The dog is proud of you. He be jumpin' for joy.​