Hey Guest! Welcome to Broncin! You can join our Minecraft server by using this IP: Hub.Broncin.net
Broncin
Hey, I'm sorry for having to close the bank recently. We will be moving it to new and better system soon. I'm in the process of converting all of the current data to the new system (which is quite time consuming!). If everything goes well, the bank will reopen early Saturday morning (or maybe sooner if people don't mind me doing maintenance while some people are on).
There will be some server maintenance tomorrow morning. Just letting you know in advance so you don't complain to me as much
I'm not sure how long it'll last, so I can't answer that. Start Time: Around 10am GMT
As you might have already noticed I've restructured the Application forums to look like this:
This now means that there are separate forums which respectively indicate the status of the applications within. This makes it easier for Admins to filter through applications and only read ones that need our attention.
What does mean you for?
Nothing really. You'll still apply in the same section. But it does mean that you can easily view applications that have been accepted in the past and read them for some guidance as to how apply.
Feedback Wanted:
I'm also curious, what do you think about the current application system? You currently can't reply to other people's pending applications. Do you think it would be beneficial if you could? I suppose this could help worthy candidates get 'vouches' from other members. I think it might be a good idea. Thoughts?​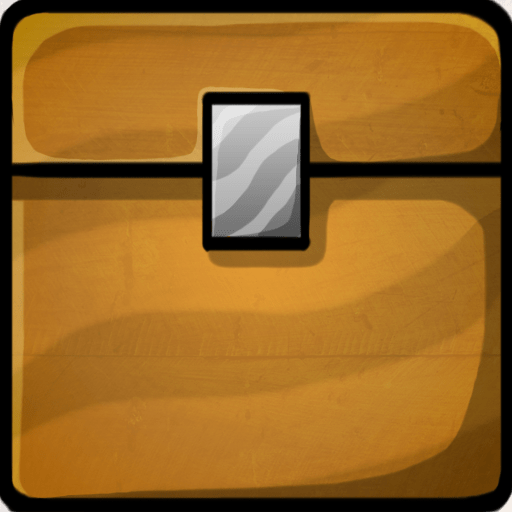 Remember that MarChest event from ages ago? We're doing that again, only this time it's the Denullsd chest. Catchy, right?

We've hidden a chest in the wild somewhere. It's position in unknown to anyone and accessible by all Members+. We will be dropping clues. Some will be posted here, some will be placed as signs in game, some will be randomly everywhere.

The contents of the chest is truly amazing. You will be rewarded for your search for the chest.

Clue 1: It's not in Broncin. (narrows your search down a bit, right? xD)​
I just thought I'd leave this here incase some people haven't noticed yet, we recently promote
@Bullet_Bag26
to Admin! Be sure to congratulate him if you see him about! We're sure Bullet will do a great job in his new role on the team. Congrats!​
Hi, I'm currently looking for some feedback/ideas from you guys. I've also thought it'd be a nice idea to do some sort of competition(s) on Broncin where the winners could win prizes like a Broncin shop voucher ($5, $10, $15 etc) or maybe even a steam game or something else like that.

I'm happy to give out these rewards, but there needs to be a competition for it! That's where you come in. Do you have an idea for a type of competition we could have? I'd prefer if the competition was something you could do directly in Minecraft, but that's not essential.

Looking forward to reading your ideas!
Congratulations to
@DrDeath1210
for his promotion to Sheriff!
In other news, we're currently looking to hire more Moderators. If you'd like to apply, please post
here
. I will personally be looking over the applications right now and over the next couple of days, so now is a great time to apply!
Congrats to DrD and good luck to those applying for Mod!​
Congrats to
@stealthwolf2011
for being accepted for Mod and
@reddeadkid
being accepted as a cop!
The dog is proud of you. He be jumpin' for joy.​
New Premium Black Market Plots
are now
For Sale
! If you've been looking for an extra way to get lots of cash, why not grab yourself a
Premium and Luxurious Black Market Plot
!
Interested in purchasing one?
Click here
and then click 'Plots'! Enjoy!​
Can we call ourselves Broncin-ers?! I dunno, I'm going to do it anyway!
Today we reached a milestone in our community! 25,000 of you swagalicious nubs have joined Broncin! Stu and I both think this is completely amazing! A massive 25,000 people have decided to use something us nubs have created! How did we do that?! XD
I've decided that as a reward for surpassing 25,000 users we will do the following:
- A traditional firework display, this Saturday! 8PM GMT!
- SPR will be announced to everyone!
Fireworks are meh, but SPR?!?! OMGGGGEEEEE. We've been working really hard on getting this done for you guys, but we're not ready yet! While we continue working on it, we feel like you guys/gals deserve to know what crazy non sense we're up to!
I am about to start creating a video trailer showing off #SecretProjectR for the first time and details regarding it will be...​