Hey Guest! Welcome to Broncin! You can join our Minecraft server by using this IP: Hub.Broncin.net
Broncin
So as I'm sure all of you are aware, the server has been offline for some number of weeks now. There are a few reasons behind this which I don't intend to go into but basically the amount of issues with different things including space and plugins became too much to manage.

This post isn't a final farewell by any means, so don't start to panic, just yet.

The server currently has 30 days remaining of up-time before we have to renew it again and quite frankly its not making enough money anymore to keep it running for much longer than another 4-5 months.

I am giving you all the opportunity as the community to decide what happens next. I don't want any silly responses or stupid suggestions. I want serious answers as this is your community, do what you would like with it.
Do you want someone specific to manage the server? - Let me know.
Do you want Dean and I to run the server? - Let me know.
Do you have a complete unique idea that you want us to try? - Let me know.

It's as simple...
As most have noticed, the network is currently unavailable.

We are currently doing some server maintenance and hopefully fixing some of the bugs that have plagued the server for a fair bit.

If all goes well, players will notice a difference when the server revives. We will attempt to keep you guys updated intermittently. ​
To store it, lose it, or steal it?
The choice is yours.

Coming soon.​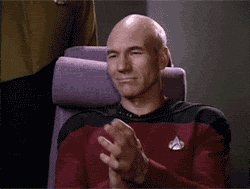 We are currently looking for active players to fill the rank of Officer on the server. If you feel like you are ready to take on this responsibility, make your app and submit it over
here
. Please read
this
thread before you make your application as it will help you make your app.
Good luck to everyone who has applied or will be applying, may the odds be ever in your favor!
For those who already applied - Don't remove your old application! We will gladly review them. If you wish to update it, click the "edit" button in the bottom left of your original post.
P.S. Here's a tip when making your app. Include detailed information about why you would fit the role and what sets you apart from others applying. This will help your chances of being accepted as well as the admins who look through all the apps.
​
Broncin is currently looking for builders who can build
Modern-Themed
structures.
When building for images on your application,
Please
build on the creative server so we can get a better look at your builds.
If you are interested in applying, you may apply here:
https://www.broncin.net/forums/builders/
​
It's finally time for an Official build competition!
_________
​
With the update to the Creative server, it's a great time to introduce another build competition.​
Information:

- There will be three winners, with first obviously receiving an awesome prize.
- The building takes place in Creative, on your plot, so you're not limited to anything!*
-Buildings are judged in the following categories:
- Size,
- Theme clarity,
- Creativity
- Additional features.
Each category offers a maximum of 5 points, for a total of 20.​
*Rules apply to building, including additional notes.
​
_________

The theme for this competition is:
Ships
Don't worry, I hate building ships too.

Inspiration or some possible creations can get you started:
-Pirate ships
-Battleships
-Fantasy ships
-Blimps...
​
Broncin is now on Minecraft 1.12! You will need to update to 1.12 in order to join!
Please reports any bugs if you find them and we'll work on fixing them.
Admin shops don't work

PvP Protection is broken

Autorank plugin is broken (Ar)

Some signs are broken (warp/doc prestige signs)
We have decided to add New Voting Rewards! these rewards offer lots of good items! But, these rewards come with a greater cost. These are "Milestone" rewards. You obtain them only every 10, 50, 100, 250, 500, and 1,000 Votes. These vote rewards offer greater amounts of Money, Points, and Items, the items they offer are more valuable than regular voting rewards. But, i guarantee you these rewards will be worth the voting!
You may vote up to 5 times per day, twice on minecraftservers.org, once on the others. Voting Page is linked below:
https://www.broncin.net/pages/vote/
​
A while back, Creative broke, and was then whitelisted. Today, Creative is re-opening to the public!
Unfortunately, We had to create a new world to fix Creative. Which means Everyone must start from scratch.
But, New features with plots have been added with the fix of creative!​
Plots can now be "Merged" with other nearby Plots by Mods or Admins. This allows you to build a plot with friends or have a bigger plot! Make a ticket to request a merge, specifying with who's plot.
Plots now have more levels of trust: /plot add - Allows a player to build ONLY when the plot owner is online, /plot trust - Grants full building perms to a player, /plot deny - removes access from a player completely. And more.
Plot Chat is here! (/plot chat) you can now chat with trusted members of your plot!
For more info about commands, check the rooms at spawn.
MVPs also have access to ginormous 200 x 200 Plots!
Enjoy!
​